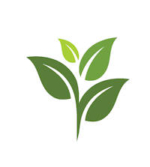 Focus
Our complete focus is on providing our clients the current financial data that is needed to facilitate making informed decisions. Platinum CFO is the premier expert in outsourced accounting and CFO services. We do not prepare income tax returns or audited/reviewed financial statements. We do not offer multiple service lines; we only provide outsourced accounting and CFO services. We are the best in our field because our entire focus is on this one area. We partner with many CPA firms for this reason.

Experience
Our team of professionals have extensive background in private and public accounting. Platinum CFO partners have decades of financial experience working with small businesses. Our experience covers many industries including, but not limited to – real estate, professional services, not for profit, government contracting, construction and contracting, hospitality, retail and biotech.

Flexibility
We pride ourselves on being ahead of the technology curve. Your business does not have to be close by to work with us. We have extensive experience providing virtual services to our clients. We will help you decide which platform best suits your needs.
Sharon Gubinsky, CPA, CFE, CGMA, is the President and Chief Executive Officer of Platinum CFO Group, Limited. Sharon has over thirty years of experience in public and private accounting working with small and medium size businesses. Her experience in the professional services, real estate, property management, government contracting, not-for-profit, medical, construction and contracting, and the hospitality industries allows her clients to benefit from this expertise. She holds the credentials of Certified Public Accountant, Certified Fraud Examiner and Chartered Global Management Accountant.
Prior to forming Platinum CFO Group, Limited, Sharon held the position of Principal with a mid-size Certified Public Accounting firm. She was the first female Principal in the 45 year history of the firm. Ms. Gubinsky designed, implemented and ran two highly successful business divisions: Forensic Accounting and Outsourced CFO Solutions, both of which experienced dramatic growth under her leadership. Ms. Gubinsky led all marketing, branding and business development efforts for these divisions. During this time Ms. Gubinsky served as an outsourced CFO for more than a dozen clients.
Sharon has extensive experience in preparing liquidity reviews, risk assessments, internal control analysis, net worth determinations, all phases of financial statement audits, reviews and compilations, tax return preparation for individuals, corporations, trusts and partnerships, and limited liability companies and conducting forensic examinations related to possible fraud. She has extensive experience with small business consulting and advisory services, including start-up entity consulting, software selection, best practices recommendations, cost cutting reviews and business goal strategies. Ms. Gubinsky is also a qualified expert witness who has testified as an expert in financial fraud cases.
"Sharon is without a doubt the best CEO I have ever had the pleasure of working with. She and her firm have done an outstanding job for us for years and we do not know what we would do without her. Her professionalism, attention to detail, ethics and outstanding service make her the very best in her profession. She and her firm are a pleasure to work with and we cannot speak highly enough about them."
–Courtney B. Spaeth, CEO, Growth Period, LLC
Why Form Platinum CFO?
While enjoying her role in public accounting, Sharon grew to realize that by being a generalist, significant time was taken away from her outsourced accounting clients. During the months of January through April, she performed a juggling act trying to fill a dozen different shoes. Wishing that she could spend more time servicing existing clients, and helping new clients, the need to specialize grew. Seeing a vision forward, Platinum CFO was born.
Ms. Gubinsky feels that it is very important to give back to her community financially and with her time.  She donates her expertise by serving on numerous Boards, including:
The EagleBank Foundation as Treasurer and CFO.
CHI Centers, Inc. as Treasurer and Finance Committee Member.
The George Mason School of Business Dean's Advisory Council as Advisory Council Member.
American Institute of Certified Public Accountants Joint Trial Board as Board Member.
Veterans Moving Forward as Board Member and Finance Committee Member.

 

Manor

 

Village Homeowners Association as Treasurer.
Ms. Gubinsky has been recognized as a Woman's Business Leader of Maryland. Ms. Gubinsky was featured as a STEM leader in Enterprising Magazine and nominated as an American Institute of Public Accountants Woman to Watch. Prior to working in public accounting, Ms. Gubinsky worked in the private sector in C level positions in the medical, construction and contracting and hospitality industries.
Ms. Gubinsky graduated from Shepherd University with a Bachelor of Science degree. She is a member of the Maryland Association of Certified Public Accountants, Association of Certified Fraud Examiners and the American Institute of Certified Public Accountants.